Living in a coastal location in Australia brings unique environmental factors that can impact the lifespan and efficiency of solar panels. The very elements that make our coastal lifestyles enjoyable, such as moisture and salt spray, can potentially corrode panels and degrade their energy output over time. Surprisingly, many conventional solar panel manufacturers have warranty exceptions for coastal locations due to these challenges. Enter SunPower Solar Panels.
But first
Why is Choosing the Right Solar Power Brand for Coastal Areas Crucial?
Coastal regions present unique challenges for solar installations, including heightened exposure to salt mist, increased humidity, and the potential for more frequent storms. These conditions can quickly deteriorate panels that aren't specifically designed to handle such environments. 
Imagine investing in a vehicle solely based on its colour without considering its fuel efficiency or safety features; you might soon find yourself with constant breakdowns and unexpected expenses. Similarly, with solar panels, the brand you choose determines their resilience to environmental factors, their energy conversion rate, lifespan, and overall performance. Top-tier brands also often offer better warranties, ensuring that if issues do arise, you're covered. Given that solar installations are long-term commitments, often spanning decades, making the right brand choice becomes a cornerstone of ensuring uninterrupted green energy for your home or business.
After all, investing in the wrong brand might mean frequent repairs, replacements, and diminished energy output – leading to unexpected costs and less-than-optimal energy savings. Thus, making an informed choice not only ensures consistent energy production but also safeguards the investment for years to come.
Why SunPower Solar Stands Out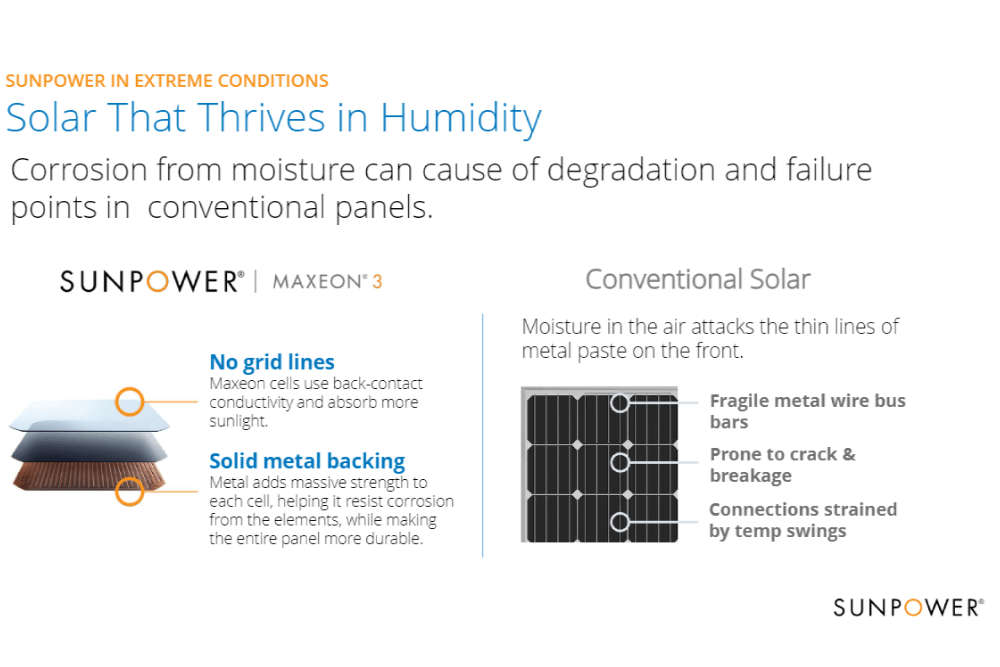 For those residing along the beautiful Australian coastline, the choice of solar panels becomes even more crucial. That's where SunPower solar panels come into play. They now boast a Level 6 approval for IEC 61701 Salt Mist Corrosion Resistance, an essential certification for installations within 500m of the sea. Not only have they addressed the salt mist challenge, but SunPower panels are also designed to withstand Australia's extreme wind conditions and pressure changes, earning a Structural Engineering Certificate of Compliance in the Northern Territory.
Technical Excellence: SunPower's Standards and Certifications
Most solar panels are not designed to withstand Australia's extreme winds and pressure changes. However, all SunPower panels have received a Structural Engineering Certificate of Compliance in the Northern Territory of Australia, making them robust to our country's natural conditions.
Furthermore, Maxeon SunPower Solar Panels undergo rigorous testing to ensure they can withstand harsh environments. A highlight of their testing includes a 56-day TUV test, ensuring resistance to salt mist, high humidity, and fluctuating atmospheric conditions.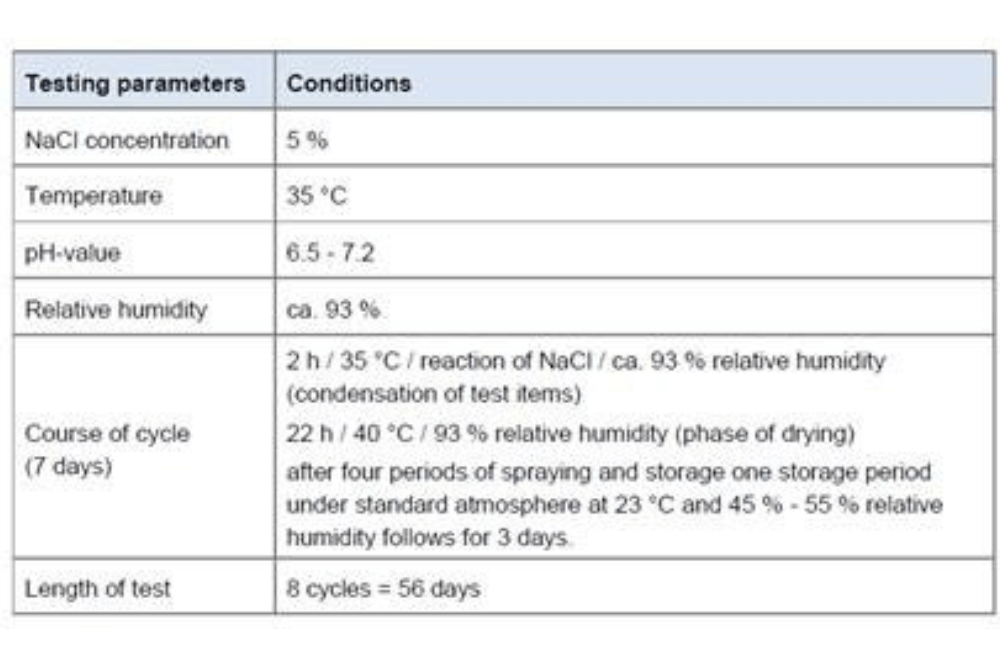 All SunPower modules also meet stringent requirements:
SunPower is compliant with AS/NZS 5033.

All SunPower modules are tested and certified to IEC 61215.

All SunPower modules are tested and certified IEC-61730, including Fire Test MST-23.

All SunPower modules are Class A as defined by AS/NZS 5033:2014.

All SunPower modules are tested for potential induced degradation (PID) and are certified to IEC/TS 62804 Ed 1.0 Test Methods for Detection of Potential—Induced Degradation of Crystalline.

All SunPower modules are tested to MIL-STD-810G, a US Military Standard for use in harsh desert conditions.

All SunPower modules also comply with IEC 61701 SaIt Mist Corrosion Testing of Photovoltaic (PV) Modules & IEC 62716 Ammonia Corrosion Testing of Photovoltaic (PV) Modules.

SunPower is also certified to ISO 9001:2008, ISO 14001:2004.
Check out SunPower solar panels reviews to get more concrete evidence of how this brand lives up to its reputation.
Meeting the Clean Energy Council's Standards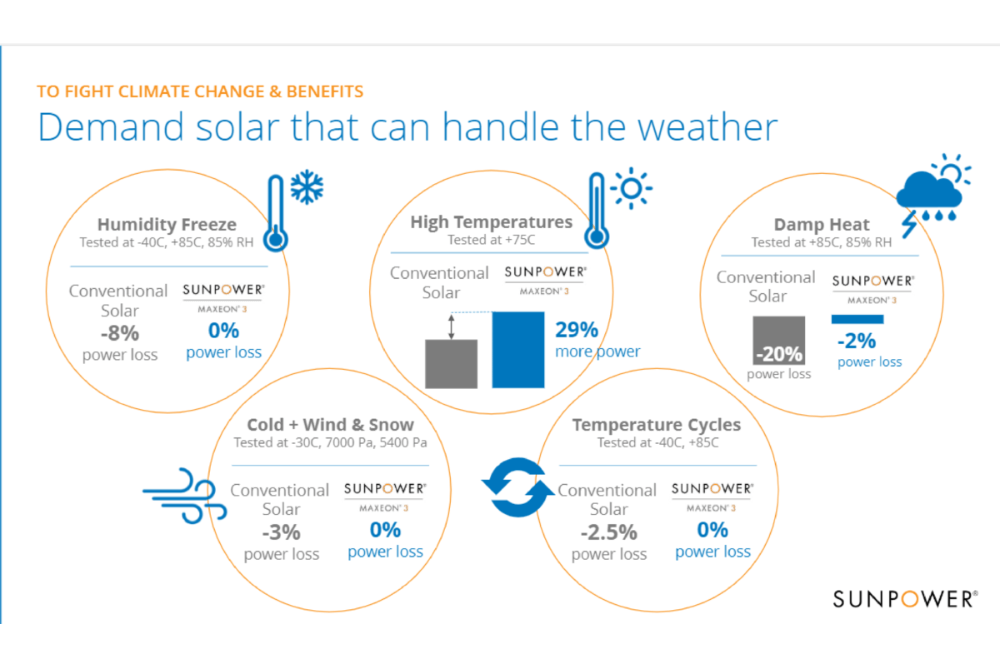 The Clean Energy Council's Enhanced Listings further underscore the quality of SunPower panels. As Clean Energy Council writes,
"To assist purchasers in identifying quality products, the Clean Energy Council's list of approved PV modules now highlights products that meet a range of higher standards through Enhanced Listings."
This Enhanced Listing means that the manufacturer of a particular product has agreed only to use those materials that meet both the base standards and the requirements of the additional standards. These Enhanced Listings hold critical information that assists installers and consumers with important information they might need to select the highest possible quality module and most appropriate module to suit their installation environment.
Look at it like this. All solar panels are produced with extreme weather conditions in mind using the Standard Test Conditions (STC) of 25 degrees, 1000 w/m2 of sun, measured on a clear European sunny day at noon. The challenge with this is that not all locations, both morning and night, produce this much daylight across the board.
The second challenge is that all temperatures on the roof are hotter than the outside temperature, and those hotter roof temperatures reduce power. So how does SunPower provide the solution to these challenges?
How SunPower Panels Meet the Challenge
The benefit of SunPower's Maxeon solar panels is that each cell delivers more energy (kWh) per Rated Watt, especially in hot or low-light weather conditions. This is due to their unique design.
This design allows SunPower's high-efficiency panels to convert more of the sun's power to energy which makes for a cooler running environment on the panels, especially compared to other conventional panels available on the market. This further increases power in the real world.
The panels do this by starting off with a higher efficiency that holds the sun's energy as the ambient heat in the environment rises. This enables SunPower panels to generate more power and electricity savings, and in increasingly hot temperatures in our environment, this means savings for every household and commercial space.
SAE Group and SunPower: A Partnership with Benefits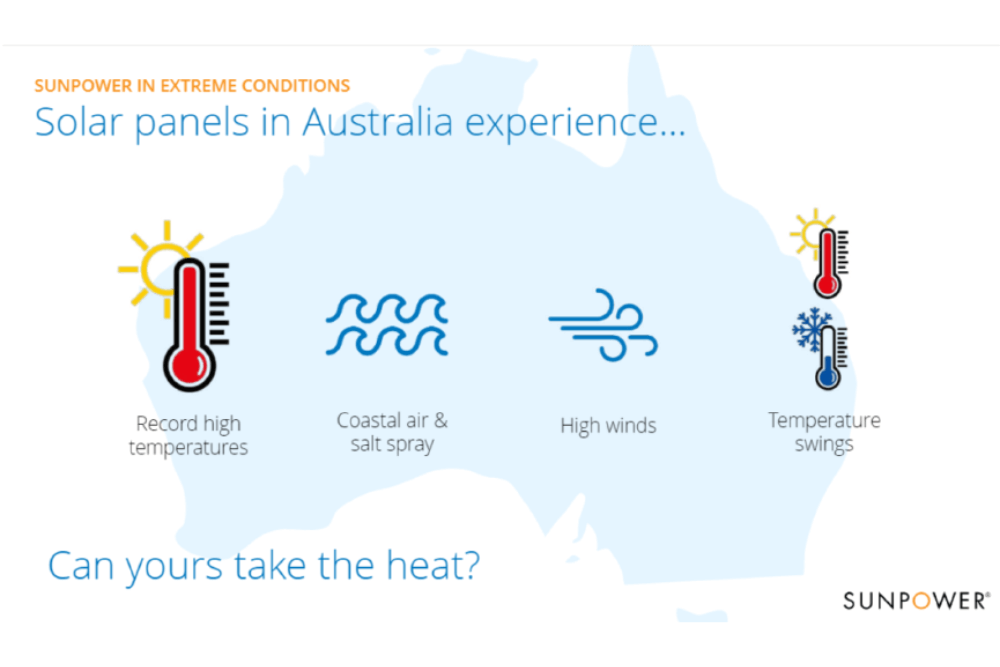 Our partnership with SunPower goes way beyond the typical business ties. Think of it as a handshake between two people who share the same commitment to top-notch quality. We've chosen to team up with them because we genuinely believe in their products, and this collaboration has its perks for you too! 
Because of our close-knit relationship with SunPower, we can tap into some serious buying power, which means better prices for our customers. But there's more to our story. As proud holders of the Gold Master Electrician title and ISO accreditations in both Quality and Safety, we're not just talking the talk; we're walking the walk. These aren't just fancy titles on our wall; they're badges of honour that show we're dead set on delivering the best. Keen to know more about what makes us tick? Dive into the details of our accreditations below:
Gold Master Electrician Information
ISO Quality and Safety Accreditation Information
Ready to Harness the Sun's Power?
Think SunPower, think SAE Group. Whether you're considering solar for your home, business, or another commercial space, we're here to guide you. Reach out to us at 1300 18 20 50 or drop an email at sales@saegroup.com.au to discover the ideal solar solution tailored to your needs. Curious about SunPower Solar Panels' price in Australia? Get in touch with us today. And if you need solar panel maintenance services, we are always ready to help.