Victron Energy Multifunctional Inverters/Chargers
Victron Energy is a renowned manufacturer of high-quality inverters and chargers designed to provide efficient and reliable power solutions for various applications. Their extensive product range includes the MultiPlus, Quattro, and EasySolar series, catering to the diverse needs of residential, commercial, and off-grid systems. These inverters/chargers not only convert DC power from solar panels and batteries into usable AC power but also manage battery charging with advanced features like power assist and automatic transfer switching. With their state-of-the-art technology, robust construction, and user-friendly interfaces, Victron Energy's inverters/chargers ensure optimal performance, seamless integration, and maximum energy efficiency for any power system.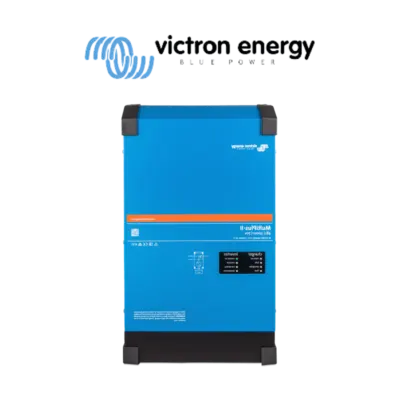 Why Choose Victron Energy?
Victron Energy is committed to innovation, quality, and reliability. Their inverters/chargers offer advanced features such as seamless integration with solar panels, generator compatibility, and remote monitoring capabilities via the VictronConnect app. Additionally, Victron's products are designed to work together, ensuring a cohesive and efficient setup for your energy system. With a global network of experienced distributors and installers, such as SAE Group, Victron offers exceptional customer support and after-sales service, making them a trusted partner for all your energy requirements.
Inverter/Charger Features