What our energy clients say…


Mavid Group engaged SAE Energy to provide power and telecommunications infrastructure on adjacent residential and commercial projects at Morayfield, QLD.
While the 30 lot residential project was simple and delivered without incident, the commercial site became extremely complex involving external intersection works which triggered multiple service relocations.
The provision of internal and external telecommunications and power infrastructure was the subject of multiple redesigns and site variations as the delivery team responded to a dynamic design environment and the requirement to avoid previously uncharted services, which were encountered on multiple occasions.
Through this challenging process, SAE Energy field and office staff adopted a non-confrontational approach and worked collaboratively with the broader team to generate solutions rather than problems.
I would have no hesitation in recommending SAE Energy for any electrical or communications infrastructure works and will certainly being using them as our contractor of choice for future projects in the areas where they operate.
Jim Armstrong – MAVID Group

SAE Completed the work and provided the certifications safely, on time and showed commercial responsibility with respect to changes.
Matthew Dawson – Hutchinson Builders CIVIL
SAE Energy offer expert knowledge and experience for all overhead and underground electrical work. Our team are Level 1 and Level 2 accredited to perform overhead and underground construction works and have worked on various major projects around Australia.
Our team specialise in:
We are leaders of change. The depth and breadth of our expertise is real. We believe our strongest asset is our people, and we invest in their growth and development accordingly to ensure SAE Energy is always at the forefront of the rapid technological advancements currently shaping our industry.
At SAE Energy, we are engineers, project managers, level 1 electricians, high voltage specialists, EPC contractors, procurement accountants and above all, safety specialists.

TESLA supercharger stations
SAE Energy is a certified Tesla Energy Installer and recently completed the design and execution of multiple Tesla Supercharger sites. SAE Energy completed level 2 electrical works and civil works efficiently, creating ease of project management.
Project Inclusions:
750kva pad mount substation
Augmentation of 11kva overhead lines
Supply and installation of 800amp MSB
Civil works including concrete slab, kerb works for the MSB and line marking for all car bays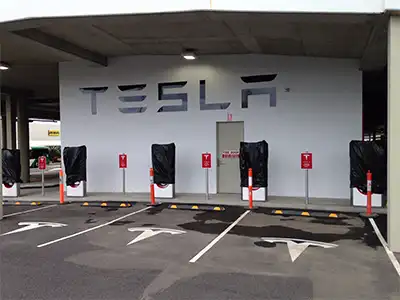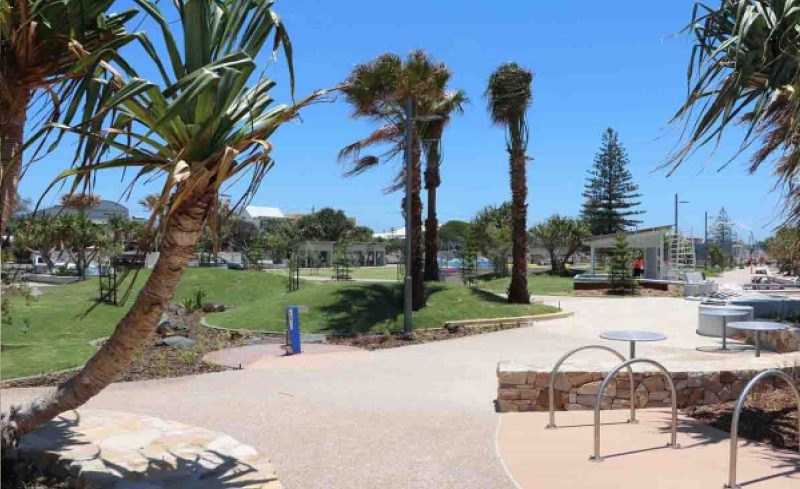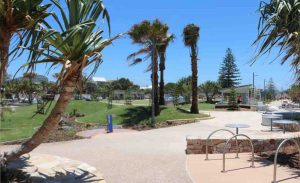 Re-imagining the Kingscliff foreshore
The re-invention of the Kingscliff foreshore right in the heart of the retail and leisure precinct is a significant project that will completely reshape the bustling coastal township of Kingscliff.
Project Inclusions:
NBN communications
Internal communications
Street lighting
Level 2 service connections
Switchboards
Architectural lighting
Low voltage power reticulation
Yeerongpilly consisted of the re-alignment of the 33KV overhead and relocation of the 11KV underground works for the construction of a master planned mixed use precinct in Brisbane South, with nearly 200 units on over 10,000 sqm of land. The space is a blend of residential, commercial & retail.
Project Inclusions: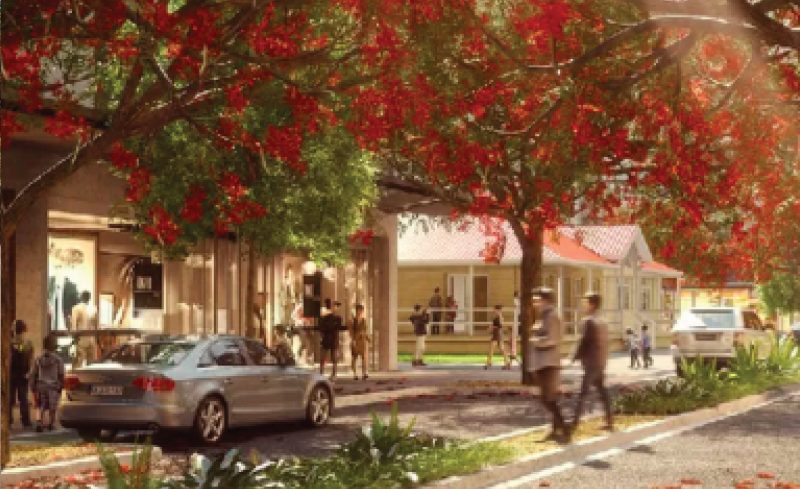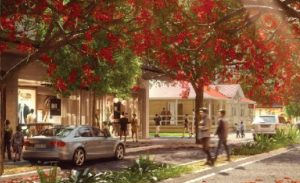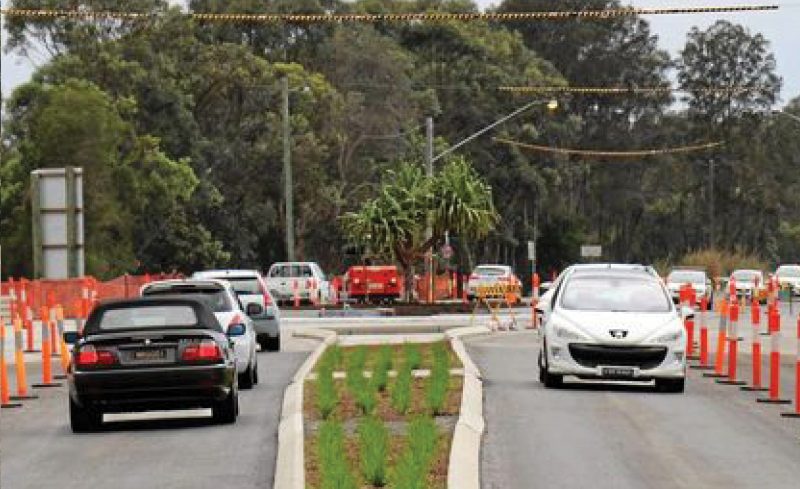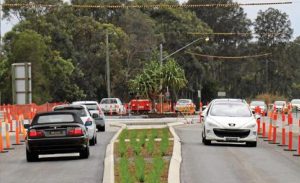 Roundabout works | Byron Bay
SAE Energy worked in conjunction with SEE Civil to significantly improve the traffic flow on one of Byron Bay's busiest intersections. The aim of the project was to provide easy access to the Arts & Industrial Estate to many business owners and visitors. SAE Energy were responsible for the location of all electrical works including the relocation of two Byron overhead 11KV feeders to underground on the Ewingsdale Road.
Project Inclusions:
Relocation 2 overhead 11KV feeders to underground
Working in conjunction with Hutchinson Builders, SAE Energy installed two new padmount transformers, 750KVA and 1100KVA respectively, for the LCC connection of the new Coles precinct.
Project inclusions:
HVLCC relocation
2 x transformers
NBN communications
Road lighting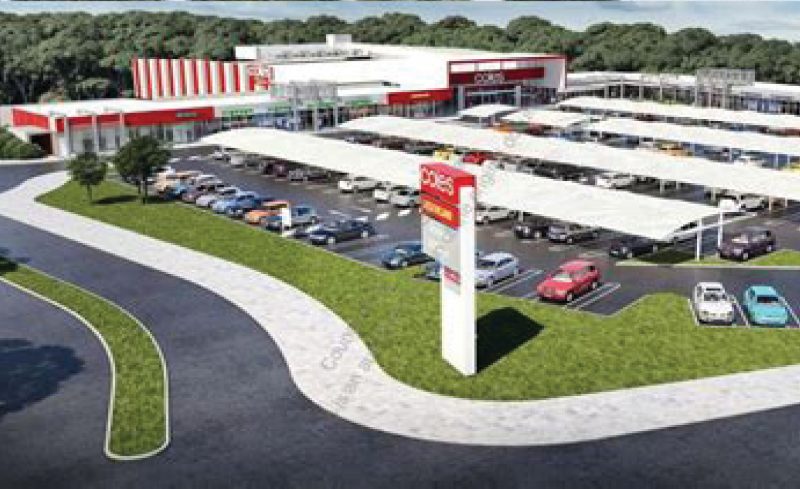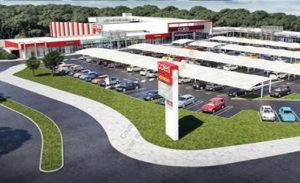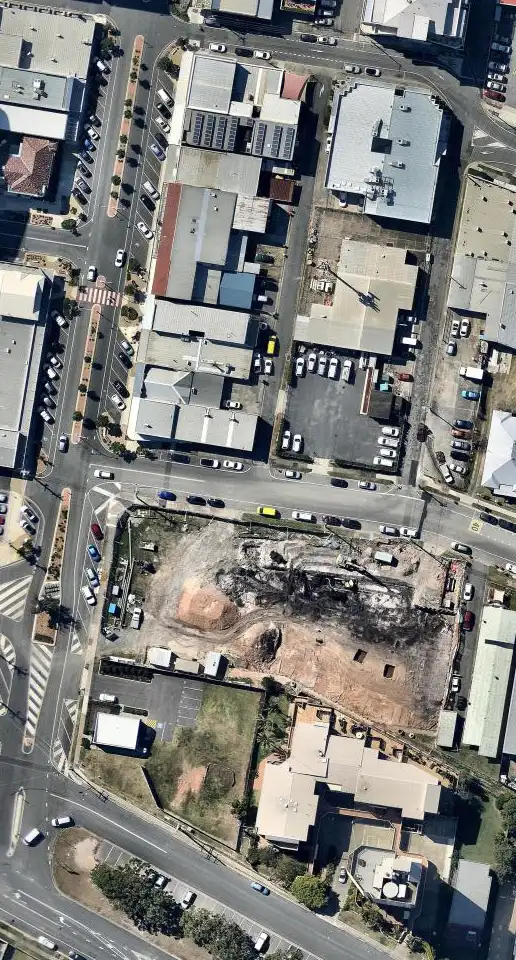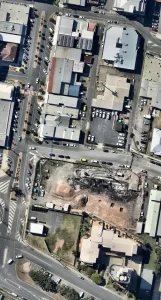 The Bay Street Apartments, situated right in the heart of Tweed Heads is the latest three tower high-rise from Heran Group. This new development is located in one of the busiest streets in the Tweed/Coolangatta area and SAE Energy pulled out all stops to ensure there was minimal disruption to the local traffic, community and businesses.
Project inclusions:
Transformer
RMU
Overhead and underground reticulation
High voltage reticulation
Street lighting
Powerline construction
Miramar Estate | Casuarina NSW
Miramar is a residential coastal development situated in the heart of Casuarina and Salt; the newest suburb on the Tweed Coast. Miramar is now home to more than 500 families.
Project inclusions:
Low voltage reticulation
High voltage reticulation
Powerline construction
Street lighting
NBN pit and pipe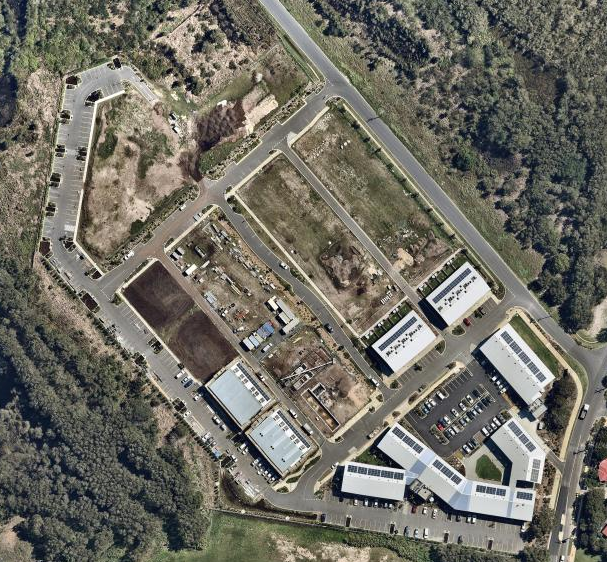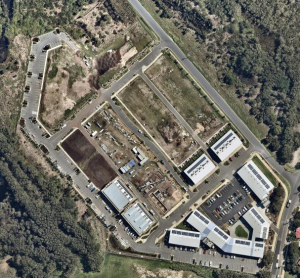 Bayshore Bungalows | Byron Bay NSW
Bayshore Byron Bay is the latest development in the iconic Byron Bay Shire, situated on the inconic Belongil Beach.
Project inclusions:
NBN communications
Internal communications
High voltage reticulation and substations
Switchboards
LED street lighting
Feature lighting