As electricity prices soar yet again, households nationwide are bracing themselves for the financial impact, making solar power an even more attractive alternative. 
According to the Australian Energy Regulator, from 1 July 2023, residential customers on standard retail plans can expect price hikes ranging from 20.8% to 23.9% without controlled load and between 19.6% to 24.9% with controlled load, varying by region. Small business customers are also facing substantial increases of 14.7% to 28.9%, depending on their region.
In light of these rising costs, considering the switch to solar power systems becomes increasingly important to navigate these challenging times. 
Considering the Switch to Solar Power in Australia
So now you're on board with solar (it's a no-brainer). The next step is just to find yourself a reputable solar company that can give you a solution that suits your needs. With so many new entrants into the solar market, how can you rest easy knowing you've chosen the right solar installer for you? And let's face it, it is a partnership; Investing in solar energy is a long-term investment in your energy security for many years to come.
To help you spot the energy warriors from the salespeople, we've put together a couple of key points to help you navigate your way to a sound decision.
1. Longevity and Flexibility
When selecting a solar company, consider their longevity and income sources to ensure they can honour their warranties over the long term. Companies solely reliant on solar may face instability due to fluctuating government policies. Opt for a company with multiple income streams, providing you with confidence in their ability to support you not only today but also in the next five to ten years.
Established in 2009, SAE Group is a reputable local energy company with over ten years of industry experience. As experts in solar, we also excel in civil energy construction, including large-scale design and installation of underground and overhead services. Our commitment to future-proofing communities sets us apart as responsible leaders in the industry.
2. Future-Proofing for Upgrades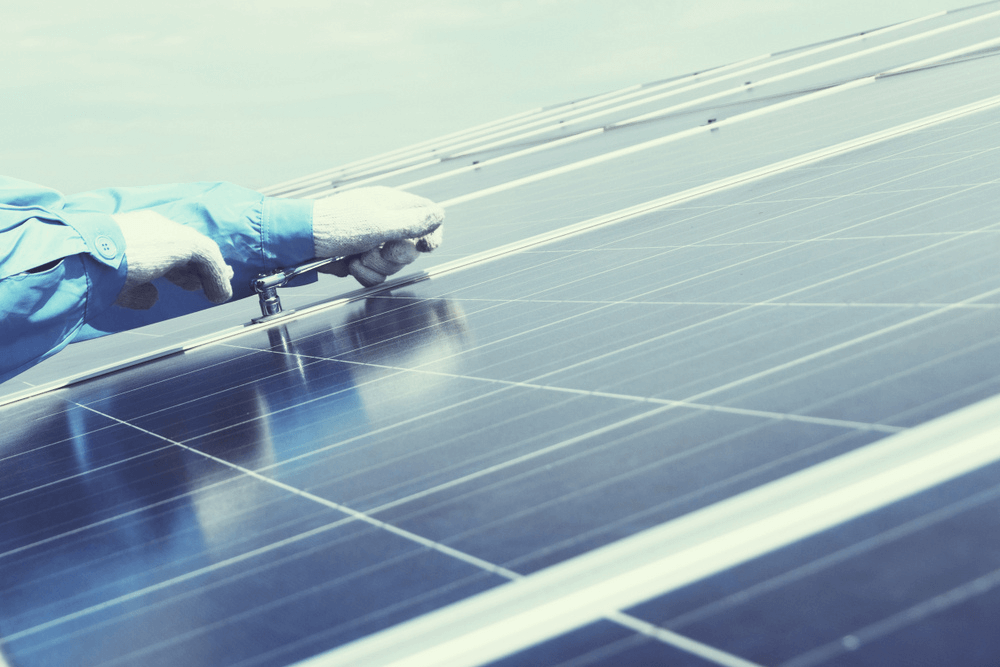 As you explore solar power companies, it's essential to consider future-proofing your investment. While competitive pricing is enticing, technology is advancing rapidly in the renewable energy sector. Embrace this exciting time and opt for a system that is not only cost-effective now but also battery-ready for potential future upgrades. Even if you may not be ready for battery storage immediately, having a system that accommodates it paves the way for seamless expansion. 
Moreover, if you have aspirations for energy security and exploring off-grid solutions, choose a provider experienced in this domain. Their expertise in solar power installation for all situations can significantly benefit you in the long run, ensuring your solar investment remains relevant and effective in the face of evolving energy needs.
3. Knowledgeability
There are literally hundreds of brands to choose from, and few of them have an identifiable brand you may have heard of, so short of calling Dr Karl Kruszelnicki, how can you make an informed choice to make sure you're getting a quality product that will serve you well into the future. A good quality solar system need not cost the earth but also beware of the deal that sounds too good to be true. Chances are, it may well be. If you get the right advice, you should only have to buy your solar system once.
Panels
Panel manufacturers are graded to help you through this process. Look for tier-one products. These manufacturers are vertically integrated, which essentially means they sell what they make and are willing to put their name behind it. Tier One manufacturers also invest heavily in R&D and use advanced robotic processes, which means much less room for error in the construction process. Oh, and to qualify for this rating, they must have been manufacturing for a minimum of five years. It does get tricky; however, this does not necessarily mean it's the best product on the market, but it does indicate the company's financial viability.
Inverters
The inverter takes DC goodness from your rooftop and converts it to AC to power your home, so reliability is key. The last thing you want is to find out your inverter has failed when you get a hefty electricity bill, and with so many cheap inverters flooding the Australian market at the moment, this happens more than you think. It pays to work with a partner who has a solid history of selling quality inverters for a good period of time. They won't keep selling them if they are failing. At SAE, our directors, who also happen to be qualified electrical contractors, have undertaken a stringent quality assurance process by personally visiting the factories of the products they stand behind.
Cabling
And here is the game changer, SAE personally grade and select all cabling and wiring to ensure your system will continue to work at its optimum capacity at all times. If the cabling is too long or thin, resistance occurs, and your system output suffers. With ten years in the game, we know what will stand up against the sometimes harsh Australian climate. Because SAE installs your solar system first-hand, we pride ourselves on delivering best-practice installation and quality cabling as our standard.
You can also consider dynamic connections. Dynamic connections in your solar system allow for real-time monitoring and adjustments, optimising energy flow based on varying conditions. This means that on days when the sun's intensity fluctuates, or cloud coverage affects sunlight penetration, your system will still function optimally, ensuring consistent power generation. It's a smart feature that boosts both system longevity and efficiency.
4. Installation Expertise
When an industry grows exponentially in a short space of time, problems can often arise (we all remember the home insulation program). Ask the question, who is your solar panel installer? Are they accredited electrical contractors? Should you need to use your warranty, where does the buck stop? With the subcontracted installer? The answer is NO. 
At SAE, we only employ accredited electricians, which means the buck stops with us, and we stand by our workmanship on every job we do. If you have a fault occur, you can call us for both your products (panels, inverters, cabling) and installation warranty. We are also a CEC Accredited Retailer, which means we have met, and agree to abide by, the strict code of conduct set out by the Clean Energy Council at all times. 
Always look for the Clean Energy Council Retailer logo when choosing your solar partner.
5. Warranties
Just what does that mean in the solar industry? Let's just say it's not a fun experience trying to track down your manufacturer for product support in a foreign country. Then there's the question of just what your warranty covers. At SAE, we stand out from the pack because we run our own installation teams, which means we are solely responsible for our quality installations. Because of this, we offer our customers a 12-year workmanship warranty. So you know you can rest easy knowing you are in good hands from sale to installation and beyond.
6. Honesty
If it looks too good to be true, then it usually is. Look for the gaps in the information the company has provided. There are plenty of deals out there promoting a well-known battery brand or inverter packaged in with generic panels or vice versa, such as generic batteries and inverters. Closely check your warranty, just what you are covered for, and who you can turn to if your system fails. As the market heats up, so too do the mixed messages. Beware of misleading warranty periods, misuse of accreditation logos, and zero-down solar deals designed to bamboozle.
7. Customer Reviews
In today's modern world, you no longer need to rely solely on a salesperson's assurances. Take advantage of the vast resources available at your fingertips to gain a comprehensive view of a company's performance and its interaction with customers. By doing your homework, you can confidently assess the entire experience, from the initial sales consultation to the installation process and beyond.
Make use of reputable review sites like Google Reviews, SolarQuotes, and Trustpilot to gauge how each company treats its customers. These platforms offer valuable insights from real customers who have first-hand experience with the installer. Pay attention to the overall sentiment, feedback on service quality, responsiveness, and any recurring patterns in their interactions. A company that values customer satisfaction will likely reflect that in their reviews.
Remember, the experiences of past customers serve as a window into what you can expect. Embrace this wealth of information to make an informed decision, ensuring that your solar journey is met with transparency, reliability, and outstanding customer support from start to finish. Your solar investment deserves nothing less than a seamless and satisfying experience.
8. Safety First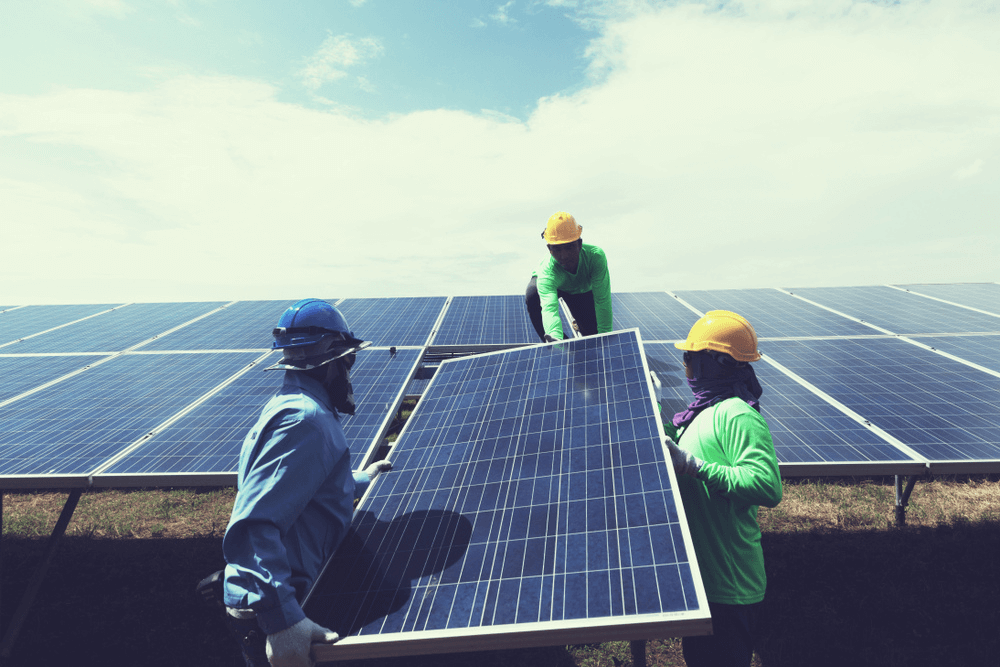 Safety should always be a paramount concern when choosing a solar power installer. After all, the installation process involves working with electrical components and other potentially hazardous equipment, making safety protocols non-negotiable. Reputable solar companies understand this responsibility and take extensive measures to ensure the well-being of their customers, employees, and the broader community.
At SAE Group, we hold safety as a core value in everything we do. As a Clean Energy Council Approved Retailer, our commitment to safety is unwavering, assuring our customers of a reliable and secure solar installation. Additionally, we boast a Gold Master Electrician certification and accreditations such as ISO 9001 for safety and AS/NZS 4801 for quality management systems. These endorsements reflect our dedication to maintaining the highest safety standards and providing our customers with peace of mind throughout the entire solar installation process.
So if you are looking to partner with qualified and outstanding solar professionals for residential and commercial solar systems, choose SAE Group today! Get in touch with us for more information.
Power to the People! Over and out.
Looking for the Right Solar Brand for Your Coastal Property?
Given the unique environmental challenges these areas present, selecting the most suitable solar panel brand for a coastal property requires careful consideration. It's crucial to trust the guidance of a knowledgeable solar installer who understands the specific needs of different property types. Among the many brands available, SunPower stands out as an exemplary choice. Renowned for its corrosion-resistant design and high efficiency, SunPower ensures optimal energy capture even in occasionally unpredictable coastal conditions. Engaging with a seasoned installer will help you recognise the benefits of such a brand, ensuring your coastal property gets the best solar solution.