Sofar PowerAll: Your Premier All-In-One Inverter and Battery Combo
Unveiling the Future: Sofar PowerAll's Solar Mastery
Step into a world where energy storage reaches its peak with the Sofar PowerAll. A product that is a testament to innovation, this isn't just any solar inverter; it's a revolutionary leap. Imagine a world where power outages and escalating electricity bills are tales of the past. That's precisely the promise the Sofar PowerAll brings to your doorstep.
With its state-of-the-art technology, the Sofar solar inverter efficiently maximises the built-in stackable and upgradable modular batteries, empowering homeowners and businesses alike to truly harness the sun's potential. Whether you're a seasoned solar enthusiast or a newcomer eager to experience the marvels of green energy, the Sofar PowerAll emerges as the ultimate solution.
By opting for this inverter with a state-of-the-art battery storage system, you're not just adopting a product; you're embracing a brighter, more sustainable tomorrow. Dive into the Sofar experience and watch as your energy worries dissipate into the horizon. Welcome to the future of complete solar battery solutions.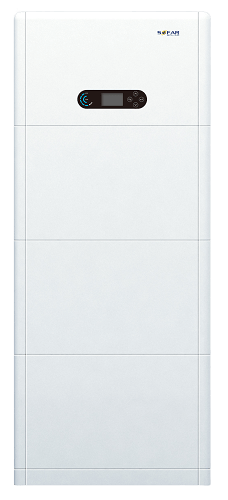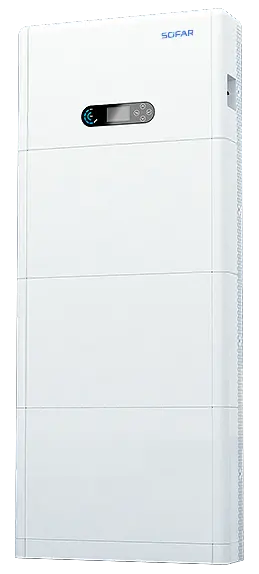 Sofar PowerAll Spotlight: Key Features and Benefits
The Sofar PowerAll isn't merely an all-in-one solar inverter with modular batteries—it's a testament to the evolution of solar energy technology. As the demand for reliable, efficient, and adaptable solar solutions continues to grow, here's a deep dive into why the Sofar solar inverter stands out in a league of its own.
As solar energy continues its ascent as a leading sustainable power source, the Sofar PowerAll encapsulates what it means to combine innovation with practical benefits. It's more than an inverter—it's a commitment to a brighter and more empowered tomorrow.
Choose the Right Sofar PowerAll for Your Needs
Diving into the world of solar energy can be exhilarating, especially with cutting-edge options like the Sofar PowerAll available. As an all-in-one solar inverter, it seamlessly merges adaptability with advanced technology. But how do you decide which model is the right fit for you? Let's compare and contrast to guide your choice.
Capacity & Power: This model is designed for households or businesses with substantial energy requirements. It's perfect for larger homes or spaces where high energy consumption is the norm.
Extended Storage: This variant offers higher energy storage, ensuring you have a more extended backup during peak usage times or unexpected grid failures.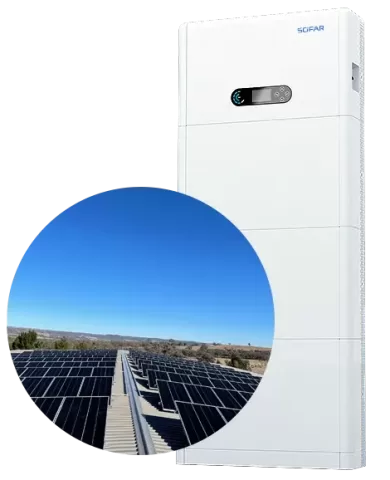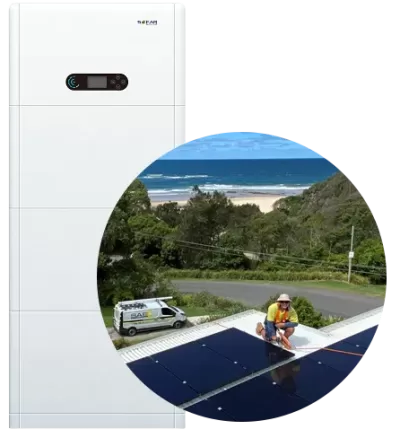 Balanced Power & Capacity: This version is optimal for medium-sized homes or businesses. It provides a balanced approach to energy needs and also comes with sufficient storage you can upgrade and stack gradually as your needs change.
Cost-Effective: While both models boast cost efficiency, this one can be a more budget-friendly choice for those with moderate energy demands.
The best Sofar PowerAll for you depends on your unique energy needs. Evaluate your average consumption, anticipate future requirements, and consider the spaces where it will serve. This should make choosing between the two a breeze, ensuring you harness the full potential of this leading brand.
Ready to Power Up with Sofar PowerAll?
Take the first step towards a brighter, energy-efficient future. Book a free consultation with us now. Simply fill out the contact form with your details and let us know how we can assist. If you've already spoken to a sales advisor, mention their name for a more seamless experience.