REC's solar panels are known for their efficiency, reliability and power output, making them a top choice for home and business owners alike. REC is a well known European brand that's committed to quality solar materials that guarantee a low carbon footprint. With a reputation recognised all over the world, it's no wonder why more and more individuals and businesses are going for REC's solar panels.
REC currently offers the Twinpeak 5 Black and Alpha Pure series. Both products offer superior performance, sustainable operations and a 20-year warranty that can be extended to 25 years as part of REC Group's ProTrust warranty.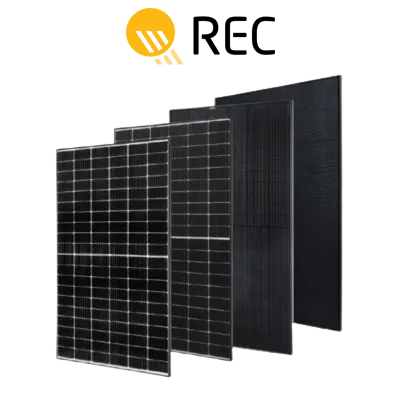 REC believes that investing in solar technology should be a seamless, worry-free experience. That's why they're committed to providing reliable, long-lasting products that give clients the confidence and peace of mind they need to fully enjoy the benefits of harnessed solar energy. The growing number of customers who trust REC for superior solar solutions is a good indicator of the products and the services they provide.
Alpha Pure Series Features
TwinPeak 5 Black Series Features