SAE Group are leaders in air conditioning and home comfort
SAE Group offer energy efficient air conditioning systems to meet all your cooling and heating needs from domestic split systems and ducted systems to larger commercial installs. We take the time to get to know you and your home or business ensuring we always provide you with a tailored solution specific to your needs. Whether you need a solution for a small bedroom, a large living area or your open plan office or showroom, we provide expert advice, top quality installations, after sales service and maintenance to ensure you're always getting the most out of your system. Our air conditioning team service and install systems on homes and businesses from Ballina to Beenleigh.
The best way to cool your space
Buying an air conditioning system is an investment for the future, so it pays to look beyond the initial purchase price. Whether you're looking for split system air conditioning or ducted air conditioning the range of air conditioners supplied by SAE Group offer superior quality, durability and energy efficiency.
This provides more effective climate control over the long term when managing the temperature of your home, business or commercial spaces.
Air conditioning systems have come a long way, now incorporating new technologies like inverters means that you can gain maximum comfort for a minimal ongoing expense.
Our expert product knowledge and installation experience will provide you the most effective and efficient solution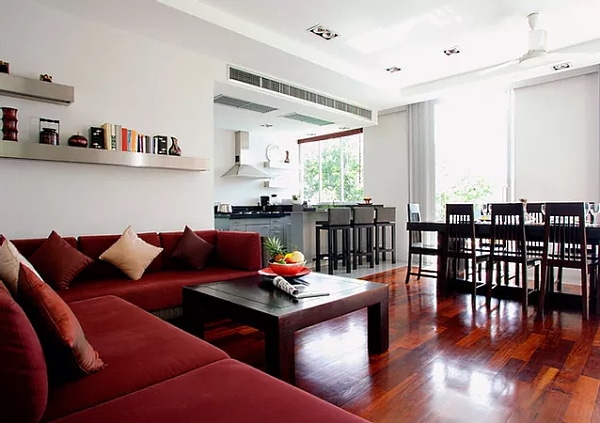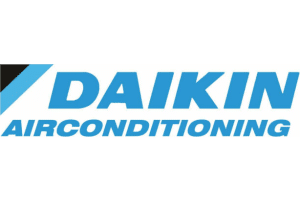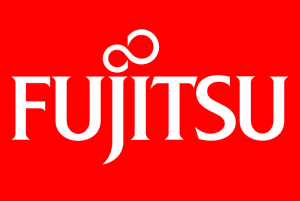 Residential air conditioning
Combining your home with a well-designed air conditioning system will deliver you efficient, year round comfort.

Split system air conditioning
Split system air conditioning units are designed to cool your space, usually from a wall-mounted position. Ensuring the right sized unit iss matched your designated space is part of our expertise. and as with any air conditioning system, split systems perform better in well-insulated spaces.
Our Split System air conditioning units:
A range of options with a style to suit many different sized rooms.
Quickly and efficiently conditions any room to ideal comfort levels.
Easy to use controllers help you get the best out of your system.
Easy to use controllers, helping you get the best out of your system.
The best split system air conditioner for your home
Split system air conditioners are perfect for cooling designated rooms in any chosen space. In fact, most modern split system air conditioner systems are 'reverse cycle', which means, these units provide cooling in the summer as well as heating in the winter. Interestingly, these systems are usually cheaper to run than the gas or electric heaters available.
When it comes to our split system air conditioner range, The SAE Group maintains its commitment to quality and energy efficiency. Each brand that we stock gives you the optimum performance and savings.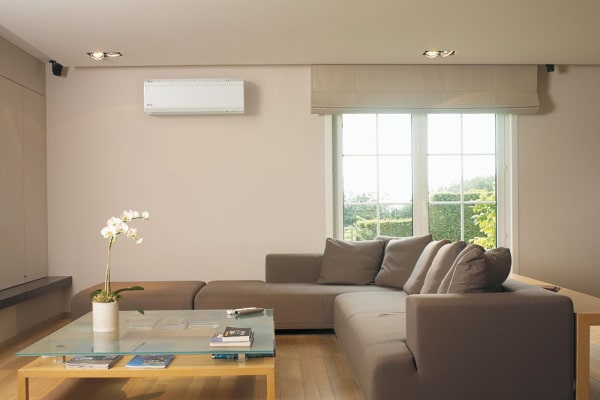 Commercial air conditioning
The right commercial air conditioning solution provides optimal temperature and energy efficiency.
A reverse cycle ducted system allows easy temperature control in your home and business, keeping your spaces cool in summer and switching effortlessly to reverse cycle for warmth through winter.
Ducted air con is all about separated your internal spaces into zones. As zones are switched off, energy consumption is reduced and energy is not wasted through excess use. Ducted air conditioning is specifically designed to ensure maximum comfort throughout larger living and work spaces, usually involving multiple rooms.
Our SAE Group air conditioning specialists will advise you on the suitability of a ducted air conditioning system to make sure it is the optimal choice for the space. We proudly partner with the best ducted air-conditioning brands and products specifically designed for the Australian climate.
Simply contact our support team and we will be in contact with you as soon as possible to discuss your specific needs. We operate across Queensland and New South Wales from Brisbane to the Gold Coast, Scenic Rim, Tweed and down to Sydney.
Ducted system air conditioning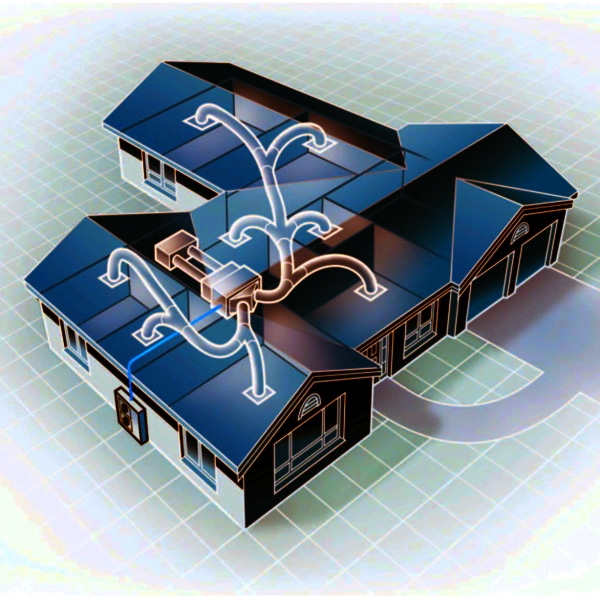 Choosing the right commercial air conditioning
SAE Group have a wealth of experience in ducted air conditioning systems and installation. Our qualified specialists and installers can work with you every step of the way to ensure that you get the system that will effectively control the temperature throughout your space. We only work with, and supply energy efficient ducted air conditioning units as reducing running costs and energy efficiency is at the heart of all we do.
3 reasons to invest in commercial air conditioning
Australia's climate means that commercial air conditioning is a 'must have', not a 'nice to have'.
Staff productivity improves when working in an optimal temperature.
The energy efficiency of air conditioners, means they are cheaper to run throughout all seasons, rather than electric or gas heating.
Not every job is the same
Due to this, we offer a wide range of additional options, including;
BMS (Building Management System) Compatibility.
Flexible Air Handing.
Low Ambient Cooling.
Economy Cycle.
Third Party Control Integration.
It is the experience and insights into the commercial environment that give our SAE Air Conditioning Consultants the edge.
Expert advice with commercial air conditioners
From our initial meeting right through to the expert installation of your commercial air conditioning system, you will receive the best quality products and specialist advice so your requirements are met and your operating costs are minimised. Our experienced Commercial Air Conditioning Gold Coast Consultants will take you through each step when it comes to selecting the right size, layout and brand of air conditioner.
Our range of quality commercial and business air conditioners will further benefit you thanks to the energy efficiency, trusted brands and expert installation. With electricity costs constantly on the rise all businesses, small to large, need to be looking for opportunities where they can minimise running expenses.
The bottom line is your payback period
Commercial air conditioning is like any business investment, the bottom line is your payback period. We work to understand your needs as a business, and understand that financial viability is primarily the number one consideration of any decision making. With this in mind, our commitment is to offer you, as a valued customer:
High quality products from respected brands.
Excellence in our workmanship.
Ongoing customer support.
Financial viability.
We help you to get the products that will save you money, any way we can.
Commercial air conditioner types and sizes
Whether it is a block of apartments, an office, a commercial space or large warehouse, we will provide you with a solution to best suit your needs. Our commercial air conditioning range includes split systems (both wall and multi split), split ducted and ducted options. Our commercial air conditioners range in size from 2.6kW right up to 195kW.
Benefits of a ducted system
Ducted air conditioning is the ultimate climate control solution for the majority of Australian homes and businesses. For climate controlled comfort throughout your entire home, there really is no other comparative solution.
Ducted air conditioners can be installed in a new home or designed to suit an existing home. The indoor unit is usually located within the ceiling or under the floor, with flexible ducting distributing conditioned air through vents located in chosen areas throughout the house. The condensing unit is then located outside the house.
There are variables that can impact on the ease of installation, efficiency and running costs of ducted air conditioning. Due to this, it is important to get expert advice on the right sized system. If the system is too small you will not be able to control your temperature properly; if it is too large your system will be overpowered and inefficient.
In the Australian climate, ducted air conditioning is ideal for whole house applications. A reverse cycle ducted air conditioner allows you to easily control the temperature in your home, keeping you cool in summer and switching effortlessly to reverse cycle to warm you through winter.
The ability to separate your home into zones is an advantage. This is a great benefit, as you are able to switch off zones in areas that are unoccupied. This reduces your energy consumption. However, you want to ensure the ducted air conditioner you choose is able to zone down to one room. This will stop energy being wasted through excess air.
8 benefits of ducted air conditioning
Book an obligation free assessment
Not sure what's right for you? Our AC Consultants are available to size a system for you! (usually within 48 hours).
Air conditioning service agreement
If you would like to schedule an air conditioning maintenance service with SAE Group you may follow the following steps please.
Step 1. Hit the button below to download a copy of our contract.
Step 2. Fill in the agreement contract with the required information.
Step 3. Upload the accomplished form with your email and hit send.
Don't just take our word for it, see what some of our customers have to say.
I would like to thank the SAE installation staff for the great job they have done in the library at Kingscliff High School. They were punctual, professional and very easy to work with. The quality of the finished product is much appreciated by all the students and staff lucky enough to work in that area now
I'd just like to let you know I'm really impressed with one of your sale team members – Matt Diggins. Despite a bit of a delay at the start due to a trip to hospital, matt has been really helpful in suggesting a number of different options (ducted vs multi vs split), brands and configurations, and done thinking like taken the time to identify cunning ways to install gravity fed drains, where other companies have said it couldn't be done. I'm an engineer, so have asked a lot of technical questions, and Matt is very knowledgeable – but on a few occasions he didn't know something, rather than giving me some BS answer, he's gone and found the answer. Matt is an asset to your team and is the main reason we chose to go ahead with SAE Group. We will be recommending him to our friends and family.
We just wanted to let you know how happy we are with our new air-con unit and last week's installation by Ben and his team! We really appreciated your patience as we worked through the options of brand, size of unit and competing quotes.  We never felt pressured and you gave us the time and all the information we needed to make our decision. Ben and his team really delivered on that - we were particularly impressed with the neat wall mounting of the external unit and concealed cabling at the side of the garage. Also grateful they took the old unit away. It was a delight to have Ben, Josh, Jai and Sam in our home for the day. They were so hard working, neat and polite. We also could not have asked for a more generous and knowledgeable person to guide us through making this big investment. We know SAE will be there if we ever need help with our unit.